Pall Supor Filters
PALL SUPOR MEMBRANE FILTERS - well suited for biological, pharmaceutical, and sterilizing filtration requirements. Pall Supor® filter membranes are hydrophilic polyethersulfone membranes that offer higher fluid flow rates, lower protein binding, lower extractables, and greater strength than other cellulosic (acetate, nitrate) membranes. Pall Supor Membrane Filters Provide some of the highest water flow rates and fluid filtration capacities of any sterilizing grade membrane filter.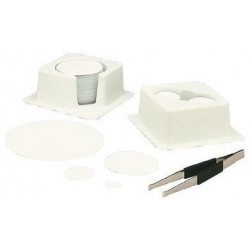 No products available yet
Stay tuned! More products will be shown here as they are added.